Kenneth Spett - President & Chief Executive Officer
---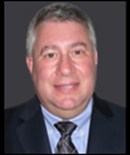 Ken Spett has over 30 years of diverse healthcare industry experience in a variety of senior executive, sales and marketing positions.
Spett began his career with Graham-Field in 1983 as Vice President of Operations for Labtron® Scientific Corporation and became Corporate Vice President of Marketing when Labtron® and Graham-Field merged. He re-joined Graham-Field in July 2003 as Vice President of the Medical/Surgical Division.
In 2007, Spett was promoted to Senior Vice President, with P&L responsibility for Graham-Field's primary care, acute care, alternate site, specialty markets, and GF's Rhode Island manufacturing facility. Spett was promoted to Executive Vice President in 2009 with responsibility for the Medical/Surgical, Homecare, Long Term Care, Consumer and International Strategic Business Units, along with Global Operations and Marketing.
In August 2010 he was promoted to President & Chief Operating Officer and in May 2011 to Chief Executive Officer. Spett possesses a Bachelor's degree in Economics from Queens College in New York.
Cherie Antoniazzi - Senior Vice President, Quality, Regulatory and Risk Management
---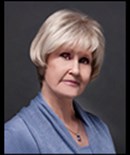 Cherie Antoniazzi joined Graham-Field in 1996 with its acquisition of the Everest & Jennings® companies. In 1997, she was transferred to the Corporate Office where her responsibilities encompassed Labor Relations and Human Resources Management for all of Graham-Field's North American operations.
On October 1, 2009, Antoniazzi assumed the critical responsibility for leading Graham-Field's 360 Degree Quality Initiative and currently directs the organization's Quality and Risk Management disciplines.
Prior to 1992, she spent eighteen years with the Huffy Corporation in key management positions in its Manufacturing, Operations, Environmental Law and Human Resources functions.
Marc Bernstein - Senior Vice President, Consumer Sales
---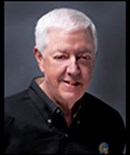 When Graham-Field acquired Lumiscope® in January of 2008, Marc Bernstein was brought on board as Vice President of Sales: Lumiscope®.
Prior to joining Graham-Field, Bernstein held the position of President with Lumiscope® and possesses a strong background in sales and product development; evidenced by his position as Vice President of Sales at Dazey Home Products and Nelkin Piper International as a Corporate Partner.
Bernstein received an Undergraduate Degree in business from the University of Missouri along with a Masters Degree in Psychology.
Lawrence de la Haba - Senior Vice President, Business Development
---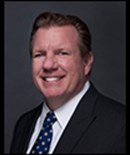 Lawrence de la Haba returned to Graham-Field in August 1999 as Senior Vice President of Sales and Marketing.
Prior to rejoining Graham-Field he was Vice President of Sales and Marketing for the Lumex® Division of Fuqua Medical Products. De la Haba started his healthcare career with Lumex® in 1982, served as Controller for Hygeia Medical Supply from 1993-1995 and Regional Vice President for the Sulzer Metco division of Sulzer, Inc.
He is now responsible for Graham-Field's new business development efforts, specifically the Company's Made in the U.S.A. initiative and Strategic Account Program.
De la Haba has a BA in Political Science and an MBA in Marketing from St. John's University in New York City.
Kurt Hellman - Senior Vice President, Manufacturing Operations (Fond du Lac, WI)
---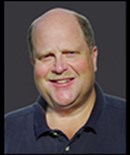 Kurt Hellman joined Graham-Field bed manufacturing division located in Fond du Lac, Wisconsin in May of 1984 as a Materials Manager.
Over his twenty plus years with the Company, Hellman's effectiveness has advanced him into his current position. Working together with the Operations team, they have successfully integrated the manufacturing and bed product lines of National Metals Industries, Simmons Healthcare, SSC Medical, Sci-o-tech, Lumex®, and Smith & Davis.
Hellman holds Bachelor of Business Administration degrees in both Marketing and Management Information Systems from the University of Wisconsin. He is also Certified in Production and Inventory Management from APICS.
Lori Kirschner - Senior Vice President, Administration
---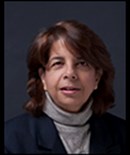 Lori Kirschner, Senior Vice President, Administration, joined Graham-Field in 2009 as Vice President of Human Resources. Kirschner brings both business and legal expertise to the company and has been able to integrate her varied expertise throughout the company.
Prior to joining Graham-Field, Kirschner practiced law for several years with business related litigation as her primary focus. She then moved into the world of manufacturing where she held many roles, including ultimately becoming the president of a plastics manufacturing company.
Kirschner received her Bachelor of Science degree in Industrial and Labor Relations from Cornell University and her Juris Doctor, cum laude, from Case Western Reserve University.
Peter Loope - Senior Vice President, Sales
---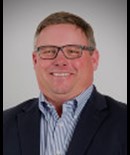 Peter Loope is the Senior Vice President of Sales for Graham-Field. He is responsible for the overall success and profitability of the Graham-Field sales organization.
He has over 20 years experience in the healthcare marketplace in a variety of sales, marketing, corporate account, and senior executive leadership roles.
In his previous role with Graham-Field he served as the Vice President of Sales for Long Term Care. Prior to joining Graham-Field in 2015, Loope held leadership roles with KCI, Invacare, and Primus Medical. Loope has a passion for helping companies grow and creating long lasting value for his customers.
Loope has a business degree from the University of Florida.