Environmental Responsibility
Corporate Responsibility for a Healthy Environment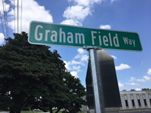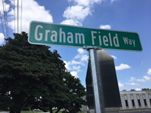 As a leader in the healthcare industry, GF Health Products, Inc. ("Graham-Field") believes in preserving our environment today and for generations to come. As a manufacturer and distributor of thousands of health care products that improve the quality of life, we also take responsibility for minimizing their impact on the planet. From our manufacturing facilities to our distribution facilities and corporate offices, we continuously evaluate how we can improve our environmental sustainability efforts. This corporate responsibility extends to all of Graham-Field's brands: Basic American Medical Products®, Everest & Jennings®, Gendron®, Grafco®, Hausted®, Intensa®, John Bunn®, Labtron®, Lumex® and Lumiscope®.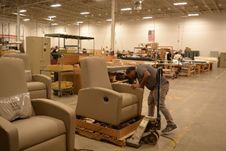 In 2017, Graham-Field purchased 7.5 acres of property and began the renovation of a 119,000 sq. ft. building which was to serve as the new home of Graham-Field's corporate headquarters, its Atlanta based Distribution Center, and its Atlanta Manufacturing facility.
The building was retrofitted, inside and outside, with all LED lighting. The Energy efficiency of LED lights over fluorescent and incandescent lightning reduces the demand of power plants and reduces greenhouse emissions.
Additionally, where possible, lights are on motion sensors, lessening the power consumption and greenhouse gas emissions.
Architectural window film is installed on the windows in the corporate office, which allows less solar heat to be transmitted, again assisting in the sustainability efforts.
Approximately 36,000 sq. feet of our space in Fond du Lac, Wisconsin is equipped with motion sensors or LED lights.
The entire production area at our Intensa facility in High Point, North Carolina is equipped with LED lights. The customer service area has motion sensor lights.
The warehouse area of Graham-Field's Hazelwood, Missouri 144,000 sq. ft. facility is fully equipped with LED motion sensor lighting.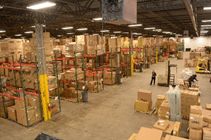 Graham-Field recycles:
Cardboard
Aluminum
Steel
Paper
Waste lubricants, filters, oil absorbents
Batteries, lamps, lamp ballasts, old computers and scrap electronics
Other misc. items
Graham-Field refurbishes demo units wherever possible furthering our goal to minimize waste.
Graham-Field encourages all of our employees to use a paperless system to the fullest extent possible.
In the instances where paper must be used, Graham-Field provides recycling bins conveniently located across our facilities to encourage recycling of all paper.
Areas to clean dishes are provided, to discourage the use of paper products and to encourage the use of permanent dishes and cutlery.
Graham-Field strongly encourages all of our customers to receive all documentation via electronic means rather than paper. We remind those holdout customers of the advantages of lessening the world's paper consumption on a constant basis.
Additionally, GF encourages electronic payment rather than checks.
Graham-Field encourages its vendors, just as it does it customers, to send all invoices electronically and to accept all payments electronically.
As Graham-Field grows, we are ever conscious of our obligation to help in the sustainability of our environment. At every step possible, we make changes to help in that endeavor and encourage our employees, customers and vendors to join us in this challenge.